The busy Garib E Newaz Avenue of sector 13 in Uttara hosts an abundance of restaurants. But there's one that definitely stands out among them all. Raaga Art Café a place created by documentary photographer and visual artist Saiful Huq Omi, is unmistakably distinct in ambience, design, open environment and the way it amalgamates the world of exquisite culinary taste with culture, music and art.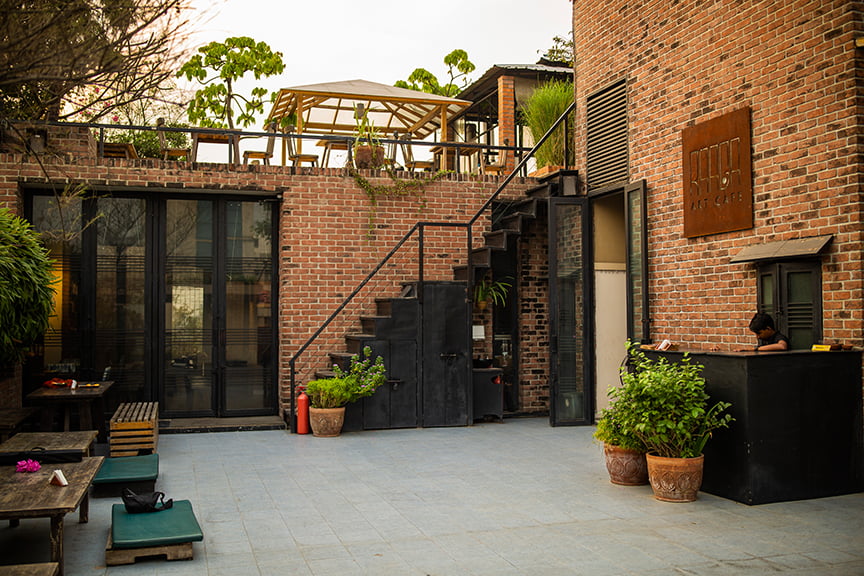 Initially an engineer by education, Omi is a documentary photographer who is constantly working on the most critical issues of our times. His passion for art and architecture is vividly exhibited in the two beautiful places he has designed over the years. One is the space for the internationally recognized photography institute Counter Foto which Omi established in 2012 out of his urge to create an open space which fosters creativity and the best learning environment for photography in Bangladesh. And the other one is Raaga Art Café. These two spaces have picked the interests of the architectural community due to their design philosophy and spatial characteristics which emerged from Omi's love and cognition of architecture being someone who never studied the discipline formally.
Omi has been deeply inspired by the works of Sri Lankan architect Geoffrey Bawa known for his tropical modernist architecture and has incorporated this style quite intentionally. Raaga has exposed brick walls, ample usage of locally sourced materials and most importantly greenery that provides relief for its patrons in this concrete jungle. This creates a complementary color palette for the space. The open three-layered rooftop and cozy café like indoors provide contrasting choices for visitors. In his own words, the designer of the place says, "I think it's important to incorporate the characters of space before designing any architectural structure. That's why I wanted to create a laid-back, open, relaxed space where our guests would feel right at home".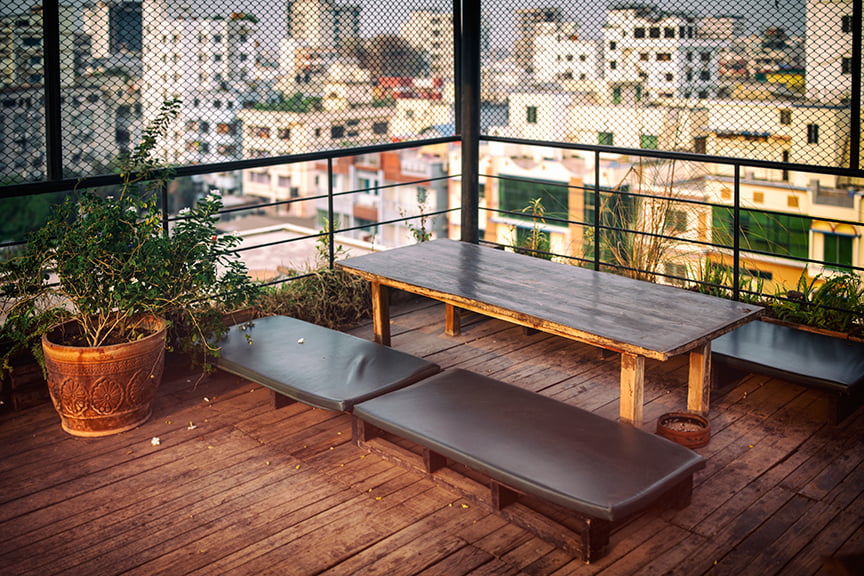 Omi's deeply integrated sense of light and shadow coming from his years of experience as a photographer has helped him design the lighting of the indoors with depth and dimension. He has intriguingly used natural and ambient lighting with the help of lighting fixtures and created a fostering warm and inviting ambience. Artworks and sculptures adorn the space creating a sense of aesthetic beauty and enjoying artistic pleasure. Add to this the incredible aroma of the special blend of Raaga's coffee and you will instantly know why one falls in love with this café.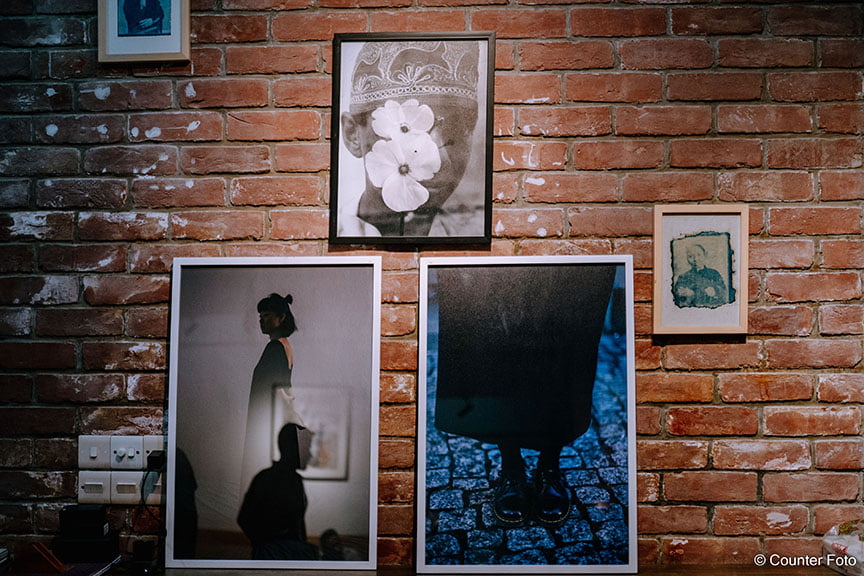 A photographer designing an architectural site might sound off-track, but Omi has surely done a stunning job. To him, any creative process – be it poetry, music, architecture or even photography – has almost the same center of realization. In essence, it is all about playing around with forms and compositions. It is the language that changes with every art form.
Image and Write up Courtesy: Raaga Art Café/ Counter Foto