When it comes to thinking of some of the best instagrammable cafes in Dhaka, Kahve is undoubtedly one of the first names that come to mind. Known for its cozy ambiance, wide range of coffee options, and delicious food menu, Kahve has become a favorite spot among locals. Kahve is located at Banani, where you will find a cozy environment to take a break from the chaos. Whether you're looking to catch up with friends or get some work done in a relaxed environment, Kahve offers the perfect setting for a memorable coffee experience.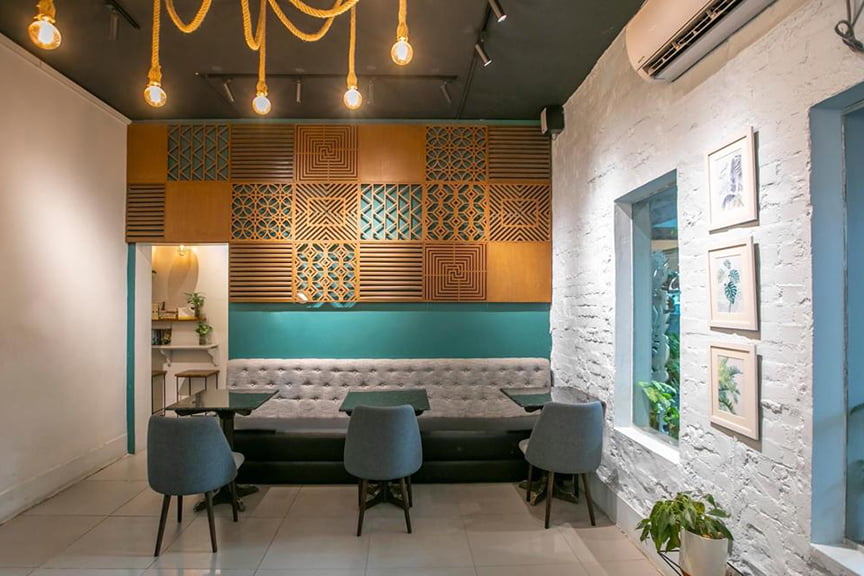 The cafe has a garden-like setting with a touch of nostalgia. Yes, nostalgia, because the music they played took me back to my teenage years. At the same time, Kahve's crowd was mostly youngsters and young corporates. Whether you're looking for a peaceful spot to catch up on work or a lively atmosphere to socialize with friends, Kahve offers the perfect blend of both worlds.
Kahve's menu primarily focuses on coffee and desserts, with a wide variety of beverages to choose from. However, for those who crave something more than the basics, the cafe also offers savory options such as pizza and pasta.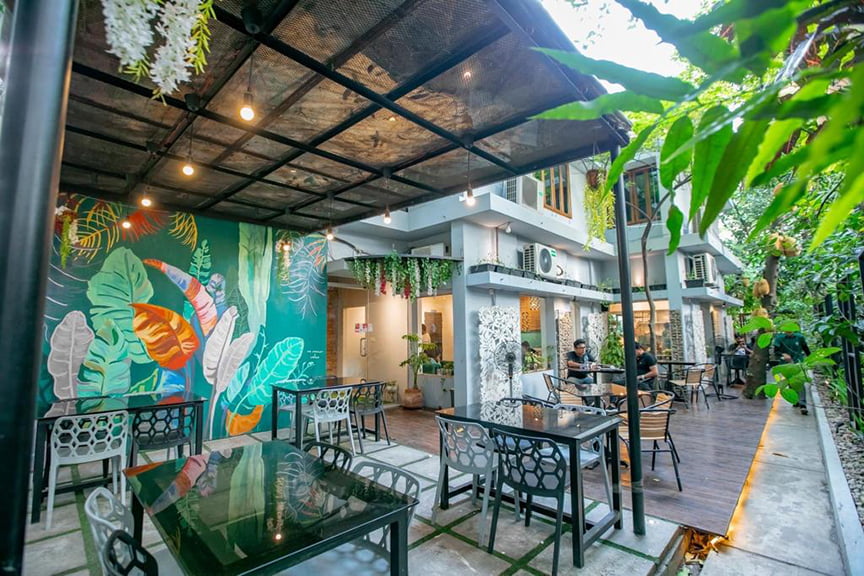 We took an Americano and a latte with hazelnut flavor. A hazelnut latte is a delicious drink typically made by steaming milk and adding a shot or two of espresso along with a generous amount of hazelnut syrup. The hazelnut latte we ordered was perfectly balanced with the flavors of coffee and hazelnut. I was impressed with how it gave an aftertaste of the flavor of coffee and sweetness.
The Americano was great also. There was perfect velvety mouthfeel from the crema, we felt that was made from good shots of espresso: perfectly balanced strong and bold, rich flavor.
Overall, our experience at Kahve was satisfying. By taking a sip of the latte, the songs of Arnob took me to the years of my college. It is recommended for anyone who is looking for a cozy environment with a beautiful interior.