IZ Pâtisserie and Café is a charming coffeehouse and Pâtisserie situated in the bustling neighborhood of Mirpur in Dhaka. Israt Zisan, the proprietor and interior enthusiastic
, has created a unique ambiance that blends the elegance of the Victorian era with the warm hospitality of Bangladesh. From the Velvety feather white sofas to the ornate chandeliers, every aspect of the Café's decor transports visitors to another time and place.
However, IZ Pâtisserie and Café is not just about aesthetics; it also serves some of the best coffee,pastries, and cakes in the neighborhood. Israt Zisan, who is also the mastermind behind the Café's Pâtisserie side, has given special attention to crafting delectable treats that are as beautiful to look at as they are delicious to eat. Whether you're in the mood for a classic croissant, a decadent chocolate cake, or a refreshing Nutty and creamy tart, maybe continental breakfast or lunch IZ Pâtisserie and Café has something to satisfy your cravings.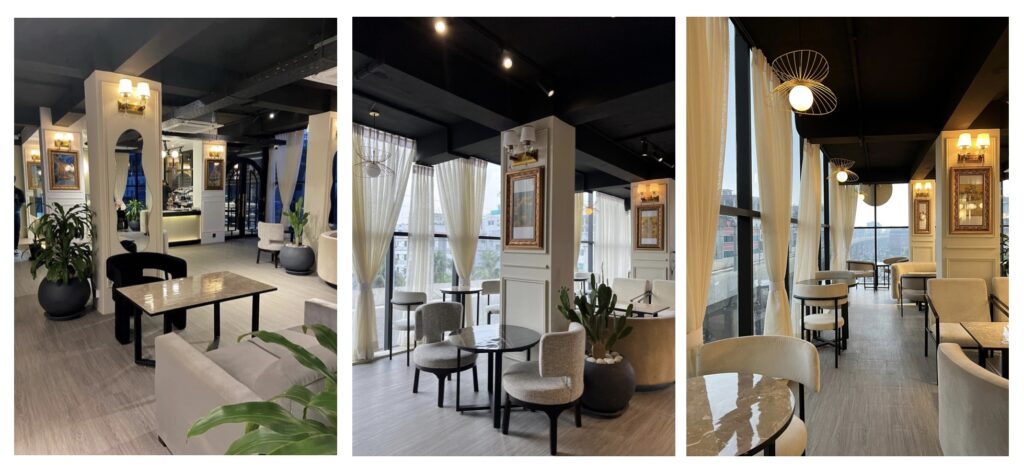 One might wonder why Israt Zisan chose to set up her Café in Mirpur, which is not traditionally known for its coffee culture. When asked, she explained that there was a need in the area that was not being met. While there are plenty of Cafés in upscale neighborhoods like Gulshan, there are no decent places to sit and enjoy a cup of coffee in Mirpur. Israt Zisan saw this as an opportunity to fill a gap in the market and provide a much-needed service to the community.
However, opening a Café in a neighborhood that is not known for its coffee culture came with its own set of challenges. One of the most significant obstacles Israt Zisan faced was the fact that people in Mirpur preferred heavy meals over coffee and pastries.

The interior of IZ Pâtisserie and Café is a reflection of Israt Zisan's travels throughout Europe. Her love of the ornate architecture, intricate details, and timeless elegance of the Victorian era inspired her to create a space that transports visitors to another time and place.While the overall color palette of IZ Pâtisserie and Café is neutral and understated, the vibrant paintings on the walls add a splash of color and visual interest to the space. Each painting is a work of art in its own right, and Israt Zisan has carefully selected pieces that complement the decor and add to the overall ambiance of the Café. From the high ceilings and arched doorways to the vintage-inspired furniture and accessories, every element of the interior has been carefully curated to create a truly unique and unforgettable experience for guests.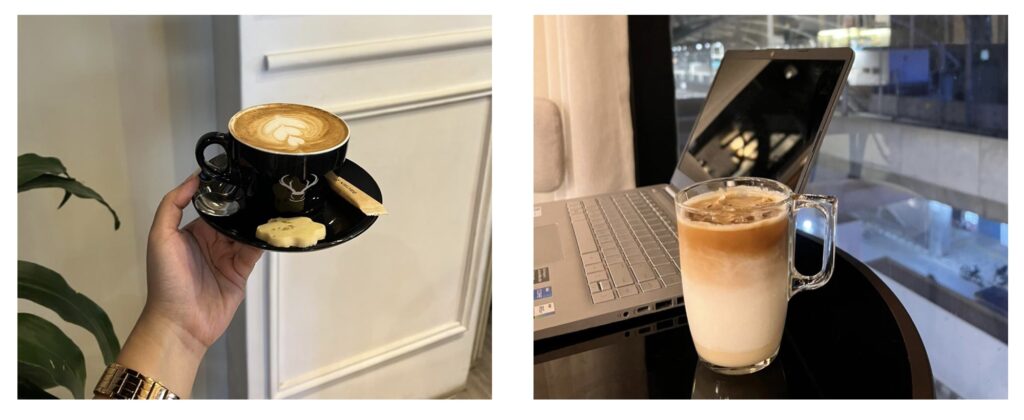 Finally, it's worth mentioning that Israt Zisan's commitment to quality extends to every aspect of her business. She has a team of 22 self-trained & experienced staff who share her passion for creating an exceptional customer experience. From the moment you step into IZ Pâtisserie
and Café, you're greeted with a warm smile and attentive service. Whether you're looking to catch up with friends over coffee, grab a quick bite to eat, a proper continental dish or indulge in some delectable pastries, IZ Pâtisserie and Café is the perfect destination. This café opens for serving at 07:30 AM and closes at 11:00 PM.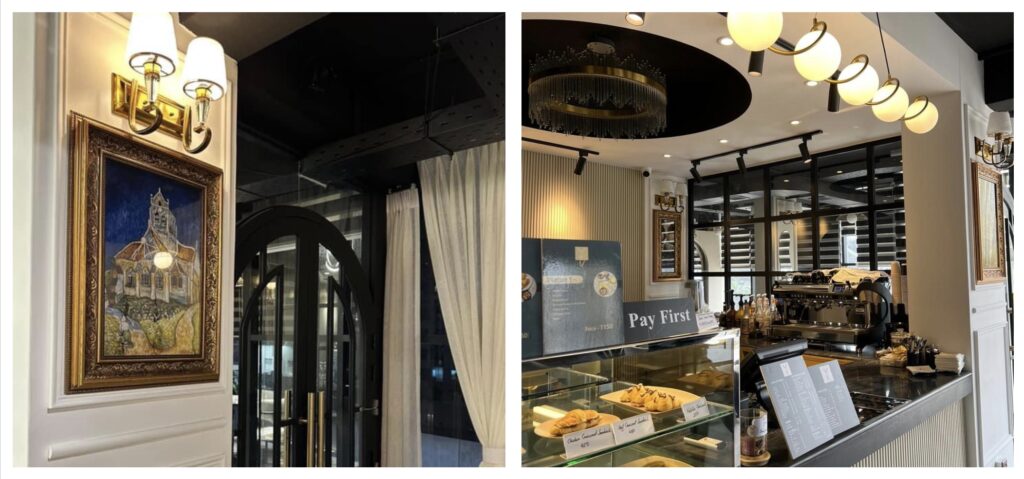 IZ Pâtisserie and Café is a testament to the power of vision, dedication, and hard work. By combining her love of art, architecture, and baking, Israt Zisan has created a unique space that
celebrates the best of both worlds. With its European-inspired decor, mouth-watering treats, and exceptional service, IZ Pâtisserie and Café is a hidden gem that is not to be missed.