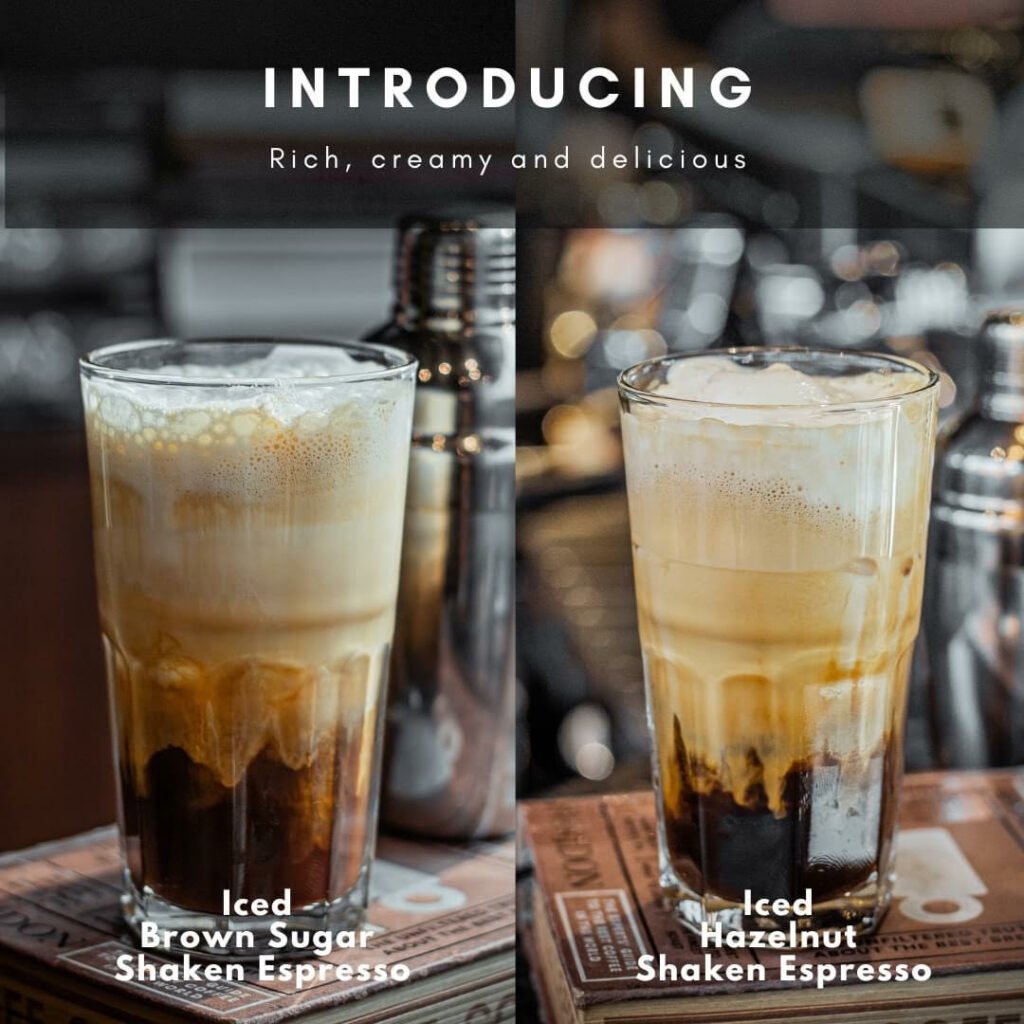 What if you could get the drinks of Starbucks at a cafe in Dhaka? Unbelievable, right? However, Tabaq is introducing Iced Brown Shaken Espresso and Iced Hazelnut Shake Espresso, two iced espressos, to their menu, which Starbucks already offers. 
Iced Brown Sugar Shake Espresso consists of a double shot of espresso, brown sugar syrup, and a splash of milk, all shaken together with ice until frothy and chilled, and then poured over ice. The result is a sweet and refreshing iced coffee beverage with a strong espresso flavor and a touch of caramel-like sweetness from the brown sugar syrup. Like the Iced Brown Sugar Shaken Espresso, it is made by shaking together a double shot of espresso, syrup, and milk with ice. However, in this case, the syrup used is hazelnut-flavored, giving the drink a distinctive nutty taste. So, it gives a smooth, sweet, and nutty flavor
Tabaq is a renowned cafe in Dhaka that started its journey in 2017. It is popular for coffee, sandwiches, other beverages, and desserts!