Gaggia is a well-known brand in the world of coffee machines and has a global presence. The company was founded in Italy in 1938 and has since expanded to numerous countries around the world. The global economy plays a significant role in the success of Gaggia. The demand for coffee and coffee machines has consistently grown over the years, driven by factors such as increasing disposable incomes, rising urbanization, and the popularity of coffee shops. Gaggia has benefited from this demand and has seen steady growth in its sales and profits. The company has also expanded its product range to cater to the different needs and preferences of consumers in different countries. However, the global economy can also present challenges for Gaggia. Fluctuations in currency exchange rates can impact the company's profits, and the company may also face competition from other coffee machine brands. Overall, Gaggia's success is closely tied to the global economy and the demand for coffee and coffee machines. As long as these trends continue, Gaggia is likely to remain a strong player in the coffee machine market.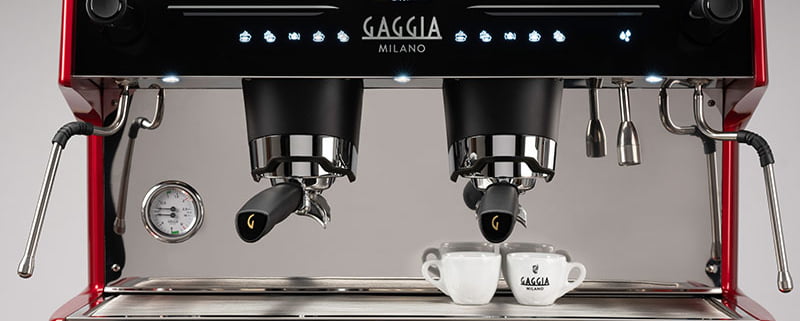 Gaggia Milano, the Italian coffee machine manufacturer, has announced plans to enter the Bangladeshi market for the first time in 2023. The company has a strong reputation for producing high-quality espresso machines and is excited to bring its products to the growing coffee culture in Bangladesh.
Gaggia Milano has been working closely with local partners to establish a distribution network and service centers in the country. They are also planning to introduce a range of coffee beans, grinders, and other accessories to complement their machines.
"We are very excited to bring the Gaggia Milano experience to coffee lovers in Bangladesh," said the company's CEO, Carlo Capitelli. "We believe that our passion for coffee and commitment to quality will be well received in this market."
The company is confident that its strong brand recognition and reputation for excellence will make it a popular choice among coffee aficionados in Bangladesh. They are planning to launch a marketing campaign to promote their products and educate consumers about the benefits of using a Gaggia Milano machine.
"We are committed to delivering the best coffee experience possible, and we believe that the Bangladeshi market is ready for it," Capitelli added. "We can't wait to see what the future holds for Gaggia Milano in Bangladesh."

Where Can We Get 'GAGGIA MILANO'
Coffee Planet Bangladesh is the authorized dealer of Gaggia Milano in Bangladesh, offering a wide range of high-quality coffee machines and equipment from the renowned Italian brand. Gaggia is known for its innovative and stylish coffee machines, which are designed to deliver exceptional coffee experiences to coffee lovers around the world. At Coffee Planet Bangladesh, customers can find a wide range of Gaggia coffee machines, including espresso machines, coffee makers, and grinders. The company also offers a range of accessories and consumables, such as coffee beans, pods, and cups, to ensure that customers have everything they need to make the perfect cup of coffee. In addition to its retail operations, Coffee Planet Bangladesh also provides maintenance and repair services for Gaggia coffee machines. The company's team of trained technicians is available to help customers keep their machines in top working order, ensuring that they can enjoy great coffee every time. If you are a coffee lover in Bangladesh looking for high-quality coffee equipment, Coffee Planet Bangladesh is the place to be. Stop by their store or visit their website to learn more about their range of Gaggia coffee machines and accessories.
More About Coffee Planet Bangladesh? Visit – https://coffeeplanet-bd.com/